On March 15, 50 people were killed and 50 people were injured in a Mosque in Christchurch, New Zealand.

You might think this was the story, but it was so much more than that.

One terrorist was able to kill so many lives in the matter of minutes, and then had the audacity to film it. He knew which day to pick and what time, a time when more Muslims are present in the Mosques than usual. As they prayed, they might have been thinking about others suffering around the world and didn't have a second thought that their own suffering was coming upon them.

And when the first victim saw this white man enter the Mosque, his first and last words said to him was "hello brother". Hello to the brother who soon became his executioner.

You see, as Muslims we just want to feel like we belong. We hope our neighbour won't look at us and feel scared. And it all stems from this guilt we're all forced to feel whenever an act of terror is committed by one of our "own"
Yet I don't see other groups being forced to feel the same way.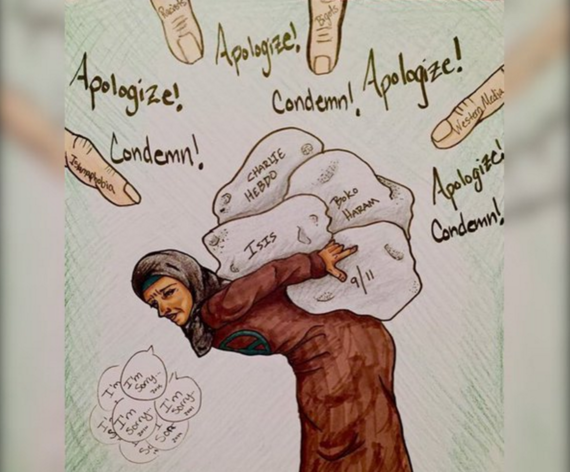 I still can't understand how a human was even capable of such a thing.
One victim saw another man shot in the shoulder and crawled to him to cradle his head. The shooter actually ran back to shoot the injured in the head. He then ran back to his car and started shooting others down the street. And didn't stop.
I think of this when I'm walking down the street sometimes. I can't imagine getting shot at from a car, and being unable to protect yourself. That's true terror.
And it also makes me scared that there are white nationalists are among us and we don't even know it. I can greet a stranger who smiles back and wishes me a good day, but behind close doors they can be the very people raiding the dark side of the internet, and trying to recruit people in their far right ways.

It's through the spread of such ideas, that violence like this can happen. Imagine if this shooter didn't have others that supported his ideas but rather ridiculed them. Would we have the blood on our hands that we have today?
It's shocking how quickly white nationalism is spreading and with it, we have to question how safe we are in these Western societies.
Don't get me wrong, the support around the world after this attack, was overwhelming. But we need to begin breaking down these ideologies to prevent violence like this. It's not enough to support after a tragic event happens, but also taking the steps to make sure it can never happen again.